Vista DVD/CDRW drive message "Prepare this blank disk"
This article is now 14 years old! It is highly likely that this information is out of date and the author will have completely forgotten about it. Please take care when following any guidance to ensure you have up-to-date recommendations.
For a little while now I've had an irritating problem with my Vista laptop. Whenever I insert a DVD, CD of any kind, pops up the message asking me to prepare a blank disk: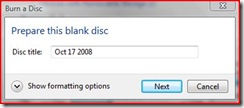 It's impossible to access the files on the disc and I don't want Vista trying to "prepare" my data disc. Quite irritating, but not irritating enough to fix right away.
Microsoft have a KB article about it, which has worked in some cases, but not in most. There are various advices around to do with firmware, software, reinstalling the device - here's how I fixed it.
So, first step - eliminate any CD/DVD burning software that might be causing a conflict. If you've got commercial software, make sure you have your license key and media to reinstall at a later date.
I have the excellent ISO Recorder, by Alex Fienman - but I need to eliminate that as a possible cause, and it's free to install. I also have Roxio, which I've never used and came bundled with the OS installation. I removed all of them through the Programs and Features control panel.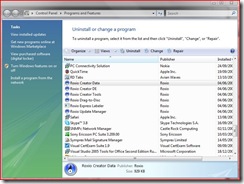 The next thing to do is check that there are no firmware updates for your drive, from the manufacturers web site. My laptop is a Dell Latitude D820, with a TSST TS-L462D drive - I found a new update and ran the installation. Follow the manufacturers instructions on this one.
Next, I followed Microsoft's article which involves editing the registry. Editing the registry incorrectly can seriously damage your computer, so back it up first, and be careful. Don't restart at this point.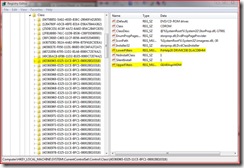 If you've installed VMWare server at all, it disables the autorun feature on your DVD drive so you don't have problems with virtual machines - however this can also cause the problem.
Open regedit, and change the following key:

HKEY_LOCAL_MACHINE\System\CurrentC­ontrolSet\Services\CDRom

Change the "Autorun" value from "0" to "1" which enables auto run on your drive and has been known to fix the issue.
Another solution which has been posted on many support forums is to add a file to "temporary burn" folder in your profile. I have no idea why this would resolve the problem, but it's worth a try. This did cause the "you have files ready to burn to your DVD drive" notification.
Open explorer, navigate to C:\Users<user name>\AppData\Local\Microsoft\Windows\Burn\Burn
Right click the blank space, click "New > Text Document"
Try and access your drive.
And finally, open up your Device Manager, locate your DVD/CD drive, right click it and uninstall. Restart your computer - when you do the registry edits will take effect and the device will reinstall.
[
]1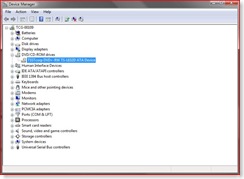 Hopefully at this point you'll have a working, fully functional DVD drive.
Share this post