Wordle word cloud of McGeown.co.uk
This article is now 12 years old! It is highly likely that this information is out of date and the author will have completely forgotten about it. Please take care when following any guidance to ensure you have up-to-date recommendations.
Wordle.net is a great little site that's been around for ages – but it gives quite a unique insight into the content of your blog – just shove the RSS feed in and out comes a nice word cloud. I found it interesting to compare this to the Tag cloud generated from how I tagged my posts – for example Exchange is the predominant word in the Wordle.net  cloud – but not in the tag cloud. Update and upgrade were some obvious ones, I expected install or installing to feature more heavily. There's also a random Kevin in there!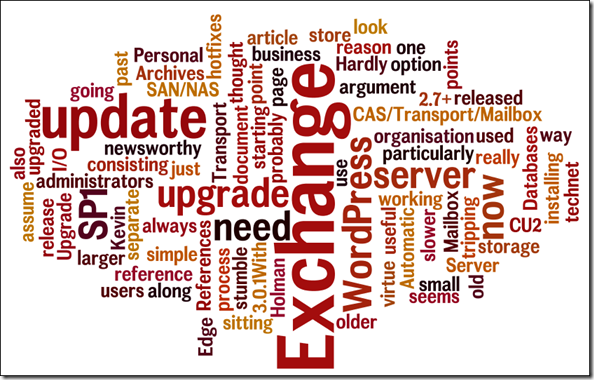 Share this post