Online Archiving with Exchange 2010? Can't see your Online Archive in Outlook?
This article is now 12 years old! It is highly likely that this information is out of date and the author will have completely forgotten about it. Please take care when following any guidance to ensure you have up-to-date recommendations.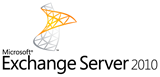 Having recently managed several Exchange 2010 migration projects, one of the best new features which really sells it to systems administrators is the Online Archive. "No more managing PST files? When can we have it installed by?"
The problem is, once they've purchased licensing for Exchange 2010 and installed and configured the server, migrated the users' mailboxes and decommissioned the old Exchange 2003 server, the Online Archive feature is not available. The users have been enabled, and as of SP1 we have a separate Archive mailbox database configured on slow (cheap) storage, but the Online Archive is nowhere to be found in Outlook. If the users log on using OWA, lo and behold the Online Archive is available.
Now, fair enough, Microsoft require an Enterprise Client Access License (CAL) per user for this feature – it's an Enterprise level feature and you pay for it. What is not so apparent unless you dig around the licensing site is that you also need the Volume Licensing version of Outlook 2010 or 2007 called "Pro Plus". An OEM or Retail copy of Outlook will not cut it.
Where does this leave them then? Small companies who have shelled out for OEM/Retail copies of Office Professional cannot afford to simply purchase a whole new VLK copy and upgrade. You can't upgrade and OEM/Retail license to a VLK license, there's no path. These companies have paid for the Enterprise CALs to use Enterprise features, only to find out that it's not just the CAL they need!
To me, this is a BIG flaw in the way Microsoft are selling Exchange 2010. Licensing is complex enough without adding this sort of gotcha to a solution, and the companies have paid for an Enterprise CAL. They're not trying to use an Enterprise feature on a Standard license, they've paid for it!
And people like me can't turn round and recommend an upgrade to a client without upgrading the entire Office licensing too. I hope Microsoft sort this out, I really do, because in all honesty, it puts a real downer on an otherwise superb product that up til now, I have had no hesitation in recommending.
I normally make it a rule that what I post on here is a solution, unfortunately in this case the solution is expensive and involves upgrading your licensing.
Share this post