Overriding the OpsMgr Exchange 2007 Test MAPI Connectivity Monitor for Recovery Storage Groups
This article is now 11 years old! It is highly likely that this information is out of date and the author will have completely forgotten about it. Please take care when following any guidance to ensure you have up-to-date recommendations.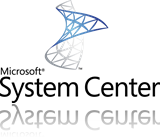 The Test MAPI Connectivity monitor for the Exchange 2007 management pack will automatically generate a critical error for any Recovery Storage Groups you have on monitored Exchange Mailbox Roles. As these are generally temporary Storage Groups created for a recovery and then removed, you don't want an alert - but manually adding an override for every time is not a great use of your time either.
The State Change event details are as follows:
Date and Time: 05/12/2011 12:44:00
Property Name Property Value
State Error
Message Unable to obtain Test-MAPIConnectivity result - The mailbox database 'MAILBOXSERVER01\Recovery Storage Group\Database01' is a recovery mailbox database. Only non-recovery mailbox databases are monitored by this task.
Fortunately we can create a dynamic group that will populate any Mailbox Database objects containing the "Recovery Storage Group" string in the display name - any new recovery databases will be automatically populated as they are discovered. We can override this monitor for the group, and forget about this issue!
Open the Authoring console and select the Groups tab. Select Create a New Group from the Actions pane.
Enter a descriptive name for the group - Exchange 2007 Recovery Storage Groups, and select the Management Pack to store it in - not the Default MP!
Click next for the Explicit Members, and then click "Create/Edit rules…" on the Dynamic Members tab. Find "Exchange 2007 Mailbox Database" in the dropdown and add it to the rule conditions. Select the following conditions: "Display Name", "Contains" and then "Recovery Storage Group".
Finish the wizard to create the group. Click on the Monitors tab and locate the "Exchange 2007 Test MAPI Connectivity Monitor", right click and open the properties. Select the Overrides tab.
Select "Override…" and then "For a group…", then find the group you just created.
Override the "Enabled" parameter and select "False" to disable the Monitor, and click OK to apply the override.
After a few minutes, the override will take effect and reset the health of any Mailbox roles with a Recovery Storage Group.
Share this post