Installing the VMware Support Assistant
This article is now 10 years old! It is highly likely that this information is out of date and the author will have completely forgotten about it. Please take care when following any guidance to ensure you have up-to-date recommendations.

So VMware's Support Assistant is pretty awesome and it's free! I thought I'd do a quick run through of the installation and set up for anyone who was interested, it's fairly straightforward and if you raise a lot of calls or have multiple calls on the go it's a time saver!
VMware's official page for the Support Assistant is here - https://www.vmware.com/products/datacenter-virtualization/vcenter-support-assistant/overview.html
The OVF deploy is so simple I've just taken screenshots:
Once you've got the OVF deployed, open a console and power on the VM and set a complex root password:

Next you get presented with a network configuration script, it's just a case of entering IP addresses, DNS, hostnames etc and is all pretty straight forward, but make sure you read the instruction highlighted in red! Not doing so can cause network problems. If you need to reconfigure the network for any reason (like not following the instructions!) then log on to the console and use the "configure-network".

When that's complete, you are presented with this screen: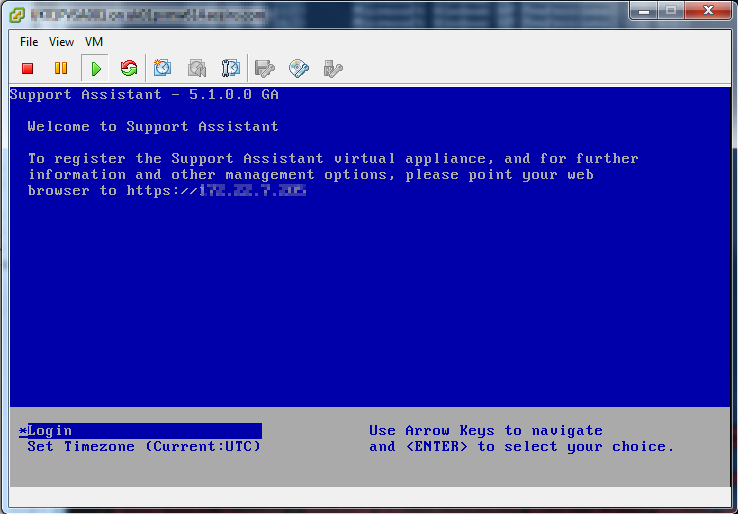 At this point I updated the VMware Tools using the automatic option


Once that is complete (I don't like the ! ;-)), point your browser at the IP address configured to open the appliance, this presents you with 5 steps to install the appliance.
Step 1, registering the appliance with vCenter Server is pretty simple, just enter your server name, user ID and password (I entered it in [email protected] format, which worked) and click register plugin.

There's only a small text message telling you anything happened at this point! My VC client prompted me to OK the certificate for the appliance, which I did. I restarted the client and verified it was installed in the plug-in manager:

Step 2 just says to "configure your network", which I would hope we did during the install!
Step 3 is installing Flash - if you're already using the Web Client then you've already got Flash installed.
Step 4 is optional, you only need to do it if you are using the Web Client - which I am! Check the file "webclient.properties" exists on your server running the Web Client - mine did - and edit the file, ensuring "scriptPlugin.enabled=true" is in the file. Then restart your Web Client.

Step 5 is to access the Support Assistant through your client!

On accessing it for the first time, it ran through a diagnostic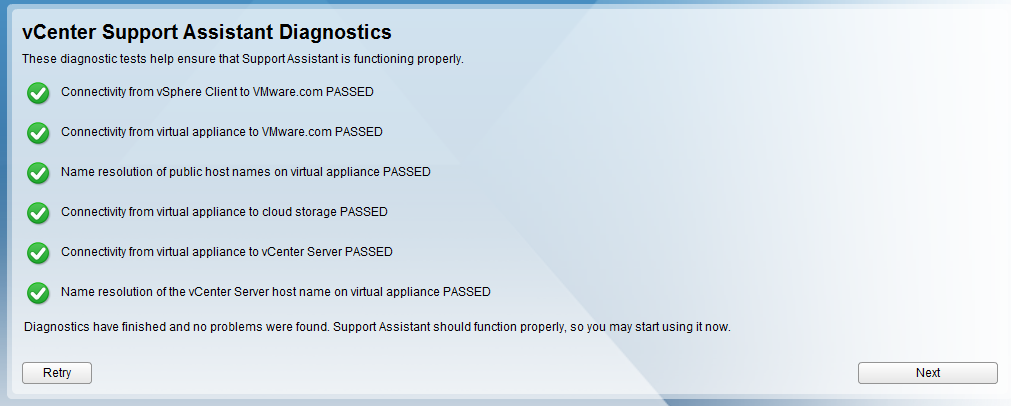 Then log in using your VMware support credentials and you are up and running - I was able to see my existing support requests, I haven't yet raised a new one but will update when I have.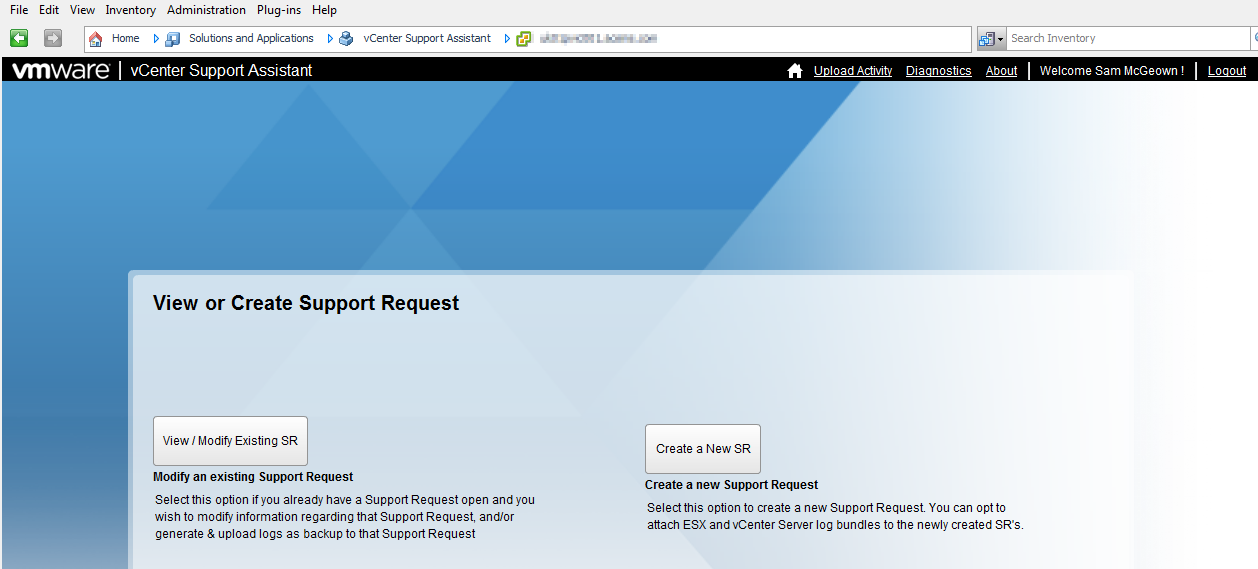 And on the web client: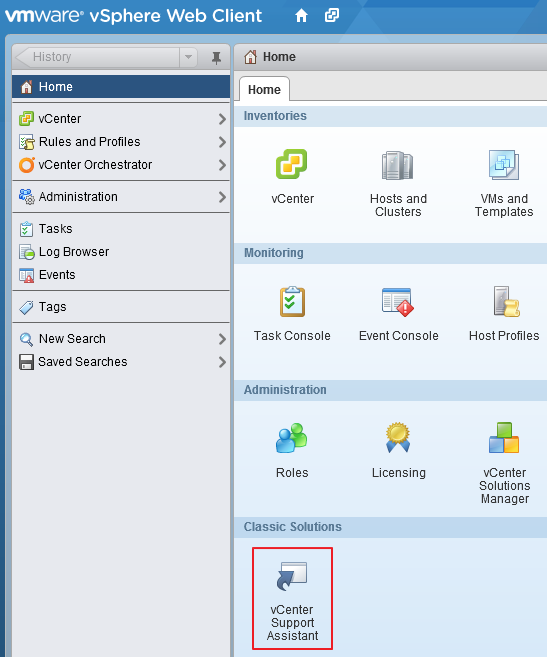 I've just seen this on the VMWare TAM blog too, great article: http://blogs.vmware.com/tam/2013/01/introducing-vmware-vcenter-support-assistant-51.html
Update 25/01/2013 14:52
It seems that viewing the Support Appliance in the web client is crippled by the certificates which were shipped with the appliance which have no Subject Name and are expired! I can access it by lowering the security zone in IE9, then chosing to ignore SSL errors and re-accessing the plugin - not ideal!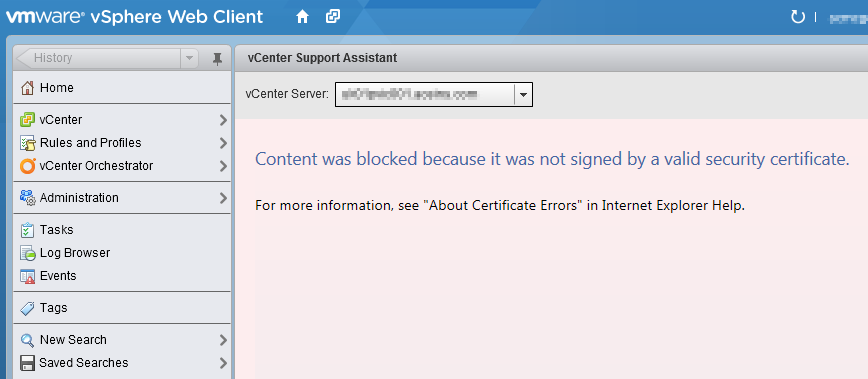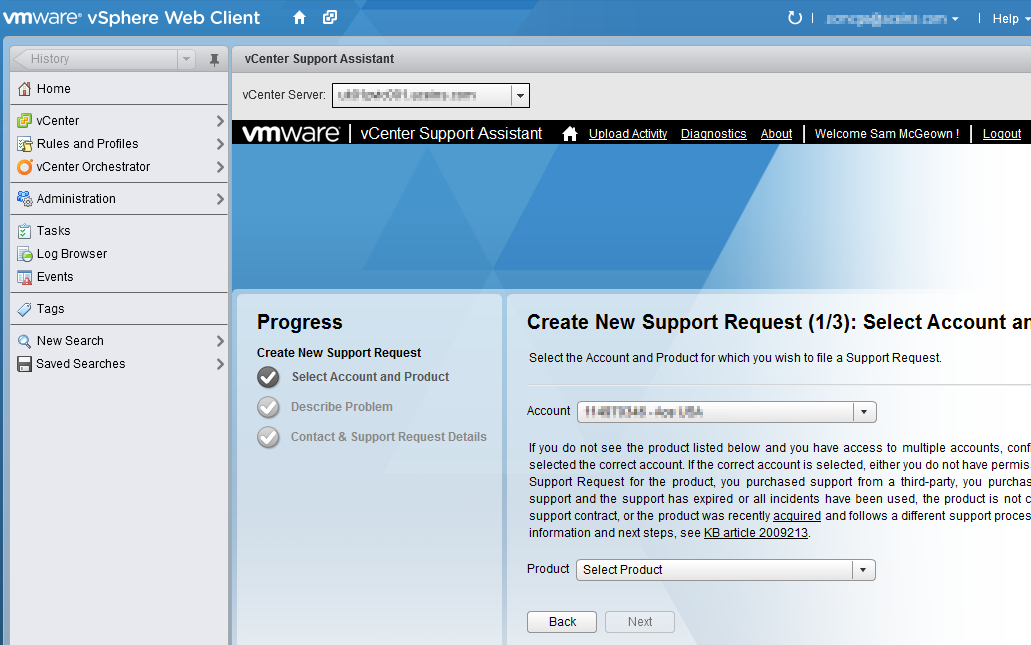 Share this post