Creating a vRealize Log Insight 2.5 cluster with Integrated Load Balancing
This article is now 8 years old! It is highly likely that this information is out of date and the author will have completely forgotten about it. Please take care when following any guidance to ensure you have up-to-date recommendations.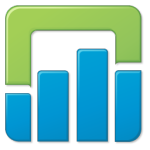 vRealize Log Insight 2.5 improves on the clustering in previous versions with an Integrated Load Balancer (ILB) which allows you to distribute load across your cluster of Log Insight instances without actually needing an external load balancer. The advantage of this over an external load balancer is that the source IP is maintained which allows for easier analysis.
The minimum number of nodes in a cluster is three, the first node becomes the Master node and the other two become Worker nodes. The maximum number of nodes supported is six, though acording to Mr Log Insight himself, Steve Flanders, the hard limit is more:
The Log Insight appliance comes in four sizes: an Extra Small, for use in labs or PoC, through to Large, which can consume a whopping 112.5GB of logs per day. Those figures scale in a linear fashion for clusters, so a 3-node cluster of large instances can consume 337.5GB per day, from 2,250 syslog connections at a rate of 22,500 events a second. See more on sizing vRealize Log Insight.
Load Balanced Cluster Pre-requisites
Configure a minimum of three nodes in a Log Insight cluster.
Verify that all Log Insight nodes and the specified Integrated Load Balancer IP address are on the same network.
The Log Insight master and worker nodes must have the same certificates. Otherwise the Log Insight Agents configured to connect through SSL will reject the connection. When uploading a CA-signed certificate to Log Insight master and worker nodes, set the Common Name to ILB IP address during certificate generation request. See Generate a Certificate Signing Request.
You must synchronize the time on the Log Insight Linux Agent virtual appliance with an NTP server. See Synchronize the Time on the Log Insight Virtual Appliance.
With those in mind, I will deploy 3 nodes, VRLI-01, VRLI-02 and VRLI-03, and load balance them under the URL "loginsight.definit.local".
Generate a certificate for vRealize Log Insight
I am using a Microsoft Windows Server 2012 Certificate Authority, with the VMware certificate template created as per Creating a Microsoft Certificate Authority Template for SSL certificate creation in vSphere 5.x (2062108).
I also have OpenSSL installed to generate the CSR, and will use certreq.exe to submit and retrieve the certificate.
Create a config file for OpenSSL with the following settings. Replace the values in red with your own, ensuring that the Common Name is the IP address you will assign to the load balancer.
[ req ]
default_bits = 2048
default_keyfile = rui.key
distinguished_name = req_distinguished_name
encrypt_key = no
prompt = no
string_mask = nombstr
req_extensions = v3_req

[ v3_req ]
basicConstraints = CA:FALSE
keyUsage = digitalSignature, keyEncipherment, dataEncipherment
extendedKeyUsage = serverAuth, clientAuth
subjectAltName = DNS:loginsight.definit.local, DNS:vrli-01.definit.local, DNS:vrli-02.definit.local, DNS:vrli-03.definit.local

[ req_distinguished_name ]
countryName = UK
stateOrProvinceName = West Sussex
localityName = Horsham
0.organizationName = DefinIT
organizationalUnitName = Lab
commonName = 192.168.1.26
Use OpenSSL to generate a new private key file, and a Certificate Signing Request:
c:\OpenSSL\bin\openssl.exe req -new -nodes -out z:\Certificates\LogInsight\rui.csr -keyout z:\Certificates\LogInsight\rui.key -config z:\Certificates\LogInsight\loginsight.cfg
This command generates a CSR (rui.csr), a private key (rui.key) and takes the config file as an input (loginsight.cfg).
Next, submit the template using certreq:
Z:\Certificates\LogInsight>certreq -submit -attrib "CertificateTemplate:VMware" rui.csr
Select your Issuing Certificate Authority and then save the certificate that is returned (I called mine LogInsight.cer).
Now create a new text file and paste in, in order, the contents of the private key file (rui.key), the certificate (LogInsight.cer) and the Issuing CA certificate. Save the new file as LogInsight.pem.
This certificate will need to be added to all of the LogInsight instances later.
Deploy the Master vRealize Log Insight node
The OVF deploy is simple: