Resetting the vSphere 6 vCenter Server Appliance or Platform Services Controller root password
This article is now 7 years old! It is highly likely that this information is out of date and the author will have completely forgotten about it. Please take care when following any guidance to ensure you have up-to-date recommendations.
I'm not sure how supported this is, but this process can recover a vSphere 6 vCenter Server Appliance or Platform Services Controller when you've lost the root password.
Download the OpenSUSE Rescue CD - http://download.opensuse.org/distribution/13.2/iso/
Mount the CD to the PSC Appliance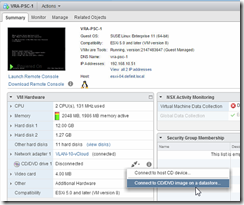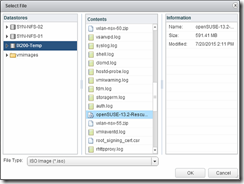 Reboot the appliance and enter the BIOS setup using F2, configure the CD-ROM as first-boot device. Save and exit to reboot into the SUSE Live-CD.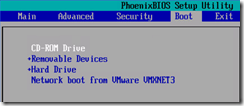 Once the Live-CD has booted to a desktop, you'll see a 12GB volume at the top – that's your PSC appliance root. Double click to open the disk and then copy the path, we'll need it later.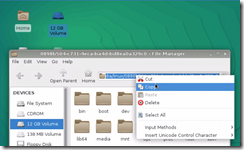 Next open a shell console and change the root password (of the live CD root user) to something memorable
sudo passwd root
Next, open the /etc/shadow file and copy the root user's password:
sudo cat /etc/shadow | grep "root"

Copy this line into the shadow file on the 12GB partition we looked at earlier and replace the existing "root" line.
sudo vi /run/media/linux/<GUID>/etc/shadow
Paste the updated root password into the file, replacing the old. use :wq! to force the file to write and quit. Reboot, remove the CD and boot the the appliance.
Log in to the console interface and reset the password correctly.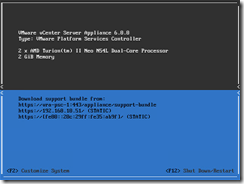 Share this post