VCE Vision, vCOPs to vROps migration
This article is now 7 years old! It is highly likely that this information is out of date and the author will have completely forgotten about it. Please take care when following any guidance to ensure you have up-to-date recommendations.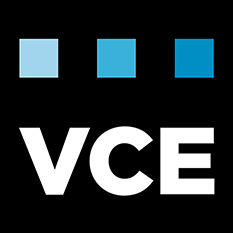 Recently I have been working with various products that compliment or are accessed by vCOPs/vROps via Management packs.
As vROps is still fairly new in comparative terms to other products like vCOPs and VCE Vision, when planning migrations from vCOPs to vROps it is naturally important to check compatibility and what is required for a successful migration.
If you are doing a greenfield deployment of vROps there is nothing to be concerned about, you simply need the VCE Vision appliance running version 2.6.1-2.6.5 and have the latest Management Pack installed on your vROps cluster.
However! what I have encountered when you wish to migrate, things are well, not so great.
Even after a successful and painless upgrade of the VCE Vision appliance, when attempting a migration from vCOPs to vROps a few things occur.
First of all, if you use the supported Vision management pack for vROps it does not detect that the old and the new are alike so a migration cannot occur. I then decided to try the unsupported older management pack which gave me the magical green tick. Sadly after the migration it was very evident the only thing that did get migrated to the unsupported management pack adaptor was the connection settings. No historical data was migrated even after several unsuccessful attempts using various combinations of what I had already been through it was clear something was not right.
So here comes the bad news.
After speaking to VCE and then being passed on to VMware it would seem for now a migration simply is not possible.
"VCE Vision MP is not on the compatibility list of adapters that support the migration process. Due to the lack of compatibility, this is likely why we will be unable to import the historical data from vCOps to vROps for this adapter."
VMware vRealize Operations 6.0 Management Pack Compatibility Guide
So that's it then, for now until it is supported, if you plan to migrate from one to the other bear the above in mind and plan accordingly. Whether that be keeping your vCOPs instance running side by side as reference until you are comfortable with the data collected by vROps, holding fire till it is supported or making the jump and binning vCOPs wholesale.
Share this post