#VMworld2015 – Days 3 and 4
This article is now 7 years old! It is highly likely that this information is out of date and the author will have completely forgotten about it. Please take care when following any guidance to ensure you have up-to-date recommendations.
Wednesday
I had lined up several sessions so I was quick to get along to my first session - Operational Remediation with vRealize Operations… Tying it All Together - #MGT5735. The session was excellent and gave a great overview and introduction to what is possible with remediation in vROps 6.1. Big thanks to Chima Njaka for this session.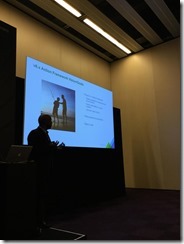 Aside from a few other sessions I spent a lot of the afternoon in the VMUG lounge with my colleagues from @xtravirt (see pic below) and meeting lots of other folk from the around the globe (this is what makes this conference so very great for me), putting faces to twitter handles for the first time and so on. Networking with your peers at an event such as this is incredibly valuable, educational and really enjoyable.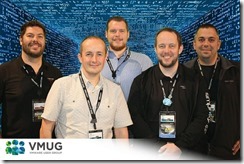 After hitting the solutions exchange once again in the late afternoon it didn't take long before the VMworld Party began. In short it was flipping awesome, great food and side entertainment with Faithless 2.0 headlining.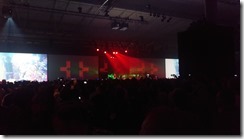 Thursday
As my flight was at 14:15 I only had the morning I was once again a booth babe at the VMUG lounge for a short while and then spent the rest of the morning in the bloggers lounge meeting and having discussion with great people such as (@alexgalbraith @pmcsharry @julian_wood @LiorKamrat to name a few) once again underlining the value of attending VMworld by the sheer quality of it's attendee's.
All in all #VMworld2015 was superb by only real concern is the lack of real depth in the technical advanced sessions this is an important part of attending such an event so if the content carries on becoming lighter and lighter an extremely important aspect of the conference will be lost I hope this gets picked up and is therefore addressed.
Nevertheless I had a fantastic time hopefully I will be fortunate enough to attend again next year!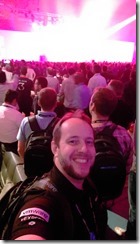 Share this post