#vROps 6.2 what's new?
This article is now 7 years old! It is highly likely that this information is out of date and the author will have completely forgotten about it. Please take care when following any guidance to ensure you have up-to-date recommendations.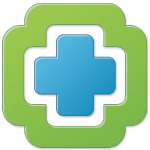 vRealize Operations 6.2 was released last night and is now available for download!
Looking at what's new very quickly there are some good new enhancements but when you compare this to the 6.1 release it's perhaps a little light, nevertheless there appears to be some new cool features and enhancements to be had in this version.
There does not appear to be any sizing/scale increases.
Upgrading from existing 6.1 versions can be done via a .pak file.
The main focus of this update appears to be on stability (which is no bad thing given a few horror stories I have heard)
Enhanced Distributed Resource Scheduler (DRS) Integration

vRealize Operations now offers enhanced integration with the vCenter Distributed Resource Scheduler (DRS) when making and executing workload placement recommendations. The vRealize Operations Manager analytics determine cross-cluster placement opportunities, while vCenter Distributed Resource Scheduler determines the best destination within clusters. The enhanced integration uses all DRS rules, constraints, and enterprise-class capabilities.

New Workload Utilization Dashboard

The Workload Utilization Dashboard enables you to see the object workload utilization for Cluster, DataCenter, and Custom DataCenter containers. The new dashboard incorporates an updated Utilization widget, capable of operating in either a capacity or workload utilization mode.

Ability to Import Single Sign-On Users

As an Administrator, you can now add and authorize new users for vRealize Operations Manager by importing them from a Single Sign-On source.

Telemetry Enablement on Upgrade

This release includes a one-time dialog after you upgrade that allows you to participate in the VMware Customer Experience Improvement Program. This program collects anonymous product configuration and usage data to enhance future versions of vRealize Operations.

Portable Licensing

The portable licensing feature adds the ability for customers to license use of the product in vSphere as well as non-vSphere environments.
Release notes
Documentation
Product downloads
Reference architecture
Sizing guidelines
Resolved issues/bug fixes with this version
Plug-ins that were imported from vRealize Hyperic did not work correctly in vRealize Operations Manager on Windows platforms
Endpoint Operations Management vCenter solution failed to discover single sign-on on Linux
SSO users logging out of vRealize Operations Manager cannot log out of the vSphere Web Client
SSO with Active Directory over LDAP does not support domain trust
After an upgrade of vRealize Operations Manager to the previous release, accessing the views named Alerts that are currently active and Symptoms results in an internal server error
Workload placement excludes virtual machines that participate in DRS and SDRS affinity rules
Rebalance on cluster might not present all hosts in rebalance plan
Virtual machine migration fails in vCenter Server during Rebalance Container action
Dashboards cannot export and import related data
When you take an object to resource maintenance mode, the applied policy changes to vSphere Solution's Default Policy
VVOL datastores are masked
Project scenarios with the same effective date can conflict and be overwritten
The out-of-the-box Classic Summary dashboard does not display content in widgets
Not all metrics instanced under the Network|Port Statistics resource group for vSphere Distributed Virtual Port Groups are collected
An object goes to maintenance after you delete the maintenance schedule
Previous migration log might affect upgrade
Upgrade on Windows does not complete with multiple upgrades
Upgrade does not complete
Upgrade fails when vRealize Operations Manager 6.0.1 included hot fixes
Share this post