RUNNING PLATYPUS IN DOCKER ON PHOTON WITH APPCATALYST
Just a quick little post this morning! Anyone who works with the vRealize Automation APIs should definitely check out Grant Orchard and Roman Tarnavski's awesome little side project, Platypus.
It only took me a couple of minutes to get it running on my MacBook - here's how!
Download and install AppCatalyst
Open a new terminal window
cd /opt/vmware/appcatalyst/
Create a new VM called "photon"
appcatalyst vm create photon
Power it on
appcatalyst vmpower on photon
Get the VM's IP address
appcatalyst guest getip photon
SSH to the IP
ssh -i /opt/vmware/appcatalyst/etc/appcatalyst_insecure_ssh_key [email protected]<IP Address>
Run the Platypus docker image:
sudo docker run --rm -p 80:8080 vmware/platypus
Browse to the interface: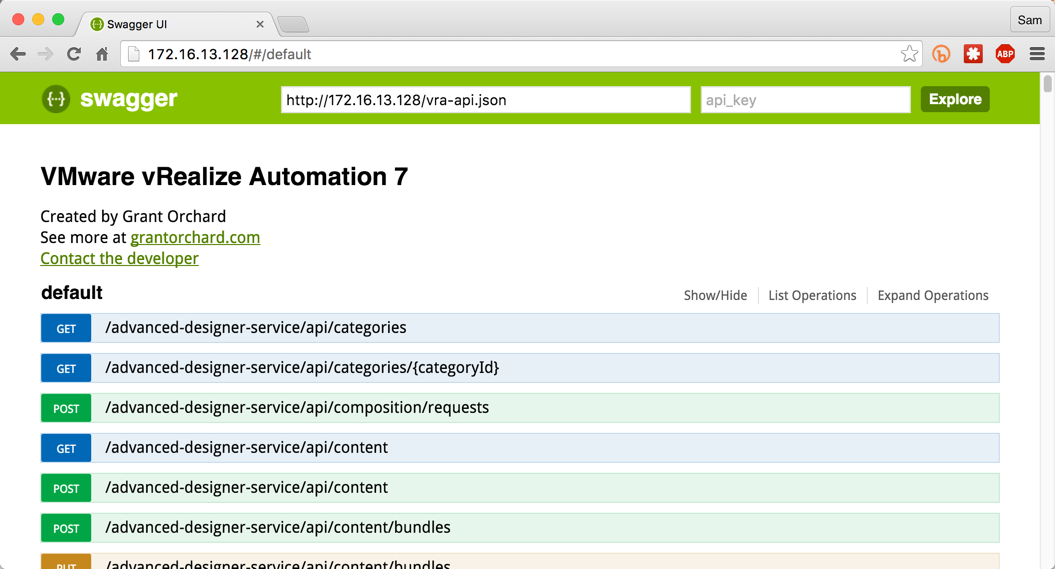 Share this post