vROps Webinar 2016 – Announcing Part 2 : Understanding Policies.
This article is now 7 years old! It is highly likely that this information is out of date and the author will have completely forgotten about it. Please take care when following any guidance to ensure you have up-to-date recommendations.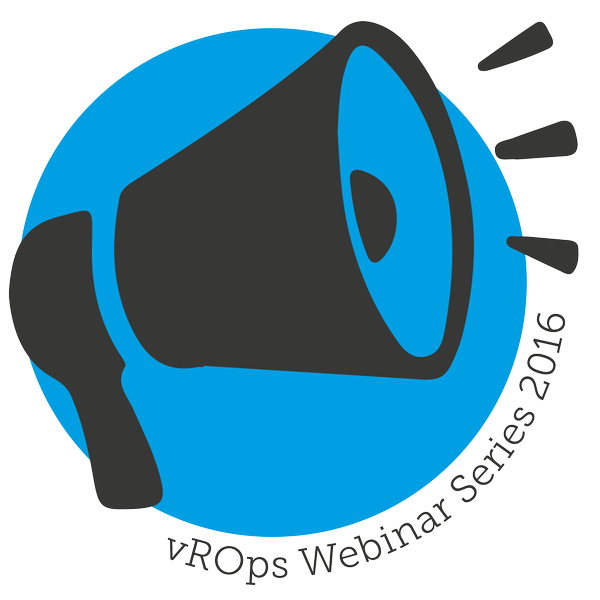 vROps Webinar Series 2016 is back and as promised during the last session we would now take you to the world of vRealize Operations Policies Policies.
What is a Policy??
"A policy is a deliberate system of principles to guide decisions and achieve rational outcomes. A policy is a statement of intent, and is implemented as a procedure or protocol"
Source - Wikipedia
While the role of vRealize Operations Manager is to help you with Performance & Capacity Management of your Software Defined Datacenter (SDDC), it is important that you feed in the guiding principles of your Business Environment into vROps to get the rational outcomes. These outcomes span across Health, Risk & Efficiency of your SDDC environment.
Join us to learn more about policies and leverage the knowledge to enhance your SDDC environments. As always, it would be a combination of theory and hands on.
Day & Date          : Friday, 19th Feb 2016
Time                     : 8:00 AM - 9:30 AM  (SGT)
Event                    : vROps Webinar 2016
Topic                    : Part 2 : Understanding vROps Policies
Speakers               : Simon Eady & Sunny Dua
WebEx Link : Join WebEx meeting
Save Calendar       : Click to Download & Save Invite (Open with IE / Firefox)
Don't forget to mark your calendars by saving the calendar invite!!
Sharing of this article is highly appreciated because Knowledge Increases By Sharing 🙂
Share this post