Can I secure #vROps?
This article is now 7 years old! It is highly likely that this information is out of date and the author will have completely forgotten about it. Please take care when following any guidance to ensure you have up-to-date recommendations.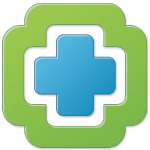 Those of you used to using vSphere on a regular basis will already be aware of the hardening guide for ESXi and vSphere but what about vROps?
If the vROps appliance needs to be hardened there is already a VMware provided guide and tool to accommodate.
Secure configuration guide - http://pubs.vmware.com/vrealizeoperationsmanager-61/topic/com.vmware.ICbase/PDF/vrealize-operations-manager-61-secure-configuration-guide.pdf
"The documentation for Secure Configuration is intended to serve as a secure baseline for the deployment of vRealize Operations Manager."
The Documentation covers the Virtual Appliance, Linux deployments and Windows deployments.
Update 6th April 2016 - https://my.vmware.com/web/vmware/details?downloadGroup=VR-HARDENING-200&productId=563
VMware vRealize Hardening Tool 2.0.0
The vRealize Hardening Tool automates the hardening activity by applying appliance-specific configuration changes to a system. For more information about hardening vRealize and on how to use the vRealize Hardening Tool
Share this post