Is there any #vROps reference architecture?
This article is now 7 years old! It is highly likely that this information is out of date and the author will have completely forgotten about it. Please take care when following any guidance to ensure you have up-to-date recommendations.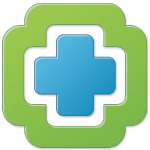 Given the flexibility in which you can choose to use and deploy vROps a question that frequently comes out is "is there a best practice?"
While that phrase is getting pretty tired it is still valid if you are just starting a design for a new vROps build or trying to make the best of a bad implementation. Rather than me trying to tell you how you should use vROps in your place of work I would direct you to a very useful PDF VMware have produced vRealize Operations Manager Reference Architecture.
Needless to say this is a tremendously useful resource and should be a port of call for anyone validating their vROps design choices.
Share this post