#VMworld 2016 – Day 0, #vmunderground opening acts, #beVCDX
This article is now 6 years old! It is highly likely that this information is out of date and the author will have completely forgotten about it. Please take care when following any guidance to ensure you have up-to-date recommendations.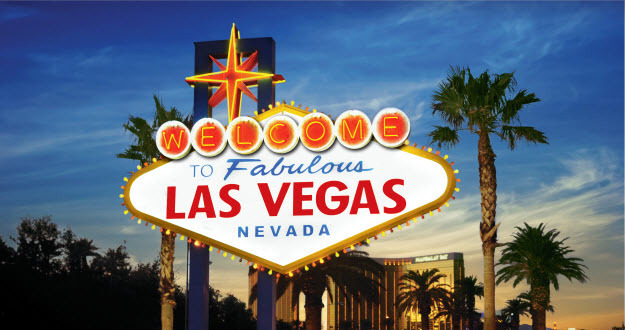 I landed in Las Vegas about 9:30PM local time on Saturday evening, having not executed my plan to sleep on the flight! I had planned to sleep on the Toronto to Vegas leg, which would have meant I could head over to the Sips and Stogies pre-event, however a very rowdy hen do a couple of rows away meant that I didn't sleep at all, so I grabbed a taxi down to my hotel, the Excalibur, and got myself checked in.
After a relatively decent sleep I headed of to registration, which was a really slick process once I joined the right wifi network! I grabbed my VMworld 2016 bag, which contained the standard water bottle, t-shirt and half a rain forest of advertising.
I headed over to the vbrownbag opening acts which included a vBrisket BBQ and finally managed to catch up with my colleage and chief troublemaker, Gregg.
There were some fantastic panel sessions covering how to get on in your career (Gina Minks (Moderator), Sean Massey, Tom Hollingsworth, John Arrasjid, Mike Letschin, Jeramiah Dooley), what's coming in "next gen IT" (Jody Tyrus (Moderator), Tim Carr, David Klee, Guru Chahal, Josh Coen, Matt Brender), hyperconerged infrastructure (Scott D. Lowe (Moderator), Gabriel Chapman, Marcus Puckett, Howard Marks, Tim Antonowicz, Phoummala Schmitt) and automation (James Bowling (Moderator), Luc Dekens, Eric B Lee, Jon Hildebrand, Amy Manley, Kyle Ruddy). If you're on twitter, you should be following all those guys - it's amazing the breadth of talent the #vmunderground event attracts - not only on the panels but in the audience!
The vBrisket BBQ was tasty and offered the opportunity to network - there were some great conversations, a lot of them focussed around VCDX. It was great to meet Andy Smith, who passed VCDX at the same round of defences that I did. It was also great to chat to some of the guys who are currently aiming at VCDX and have recently had unsuccessful defences - Brett and Rebecca. They currently feel the same pain as I felt when I failed the first time - hopefully I was able to encourage them that we all felt like that, and passed second time!
From the New York New York casino we headed over to the Mandalay Bay to the Solution Exchange for the Welcome reception, which is the first opportunity to crawl the Solutions Exchange, with some beer and food. As is the way at VMworld, the chats and the people you meet are way more important than the sessions. It was great to meet Niran Even-chen, Agustin Malanco and Harold Simon on the VMware stand.
@NiranEC @sammcgeown @amalanco @greggrobertson5 #VCDX #BEVCDX @vmworld @vmwareeducation 7 VCDX's repped in one shot! pic.twitter.com/kYGoOktcjO

— Andrew Smith (@iam_andysmith) August 29, 2016
The final event of the day for me was the #vmunderground party, held back in the New York New York casino, which was another great networking event. By this point the time zone change was catching up with me and I was flagging! It was good to catch up with a few guys there including Julian Wood.
UK represented at VMUnderground. #vmworld. @GreggRobertson5 @sammcgeown pic.twitter.com/R2B8JDYhOo

— Julian Wood (@julian_wood) August 29, 2016
It's amazing how much value you can get even before the event starts, just meeting and talking to some really smart people. I'm looking forward to tomorrow, the first of the general sessions and getting stuck in to the main event.
Share this post