Whats new in #vROps 6.3
This article is now 6 years old! It is highly likely that this information is out of date and the author will have completely forgotten about it. Please take care when following any guidance to ensure you have up-to-date recommendations.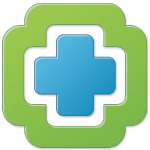 So the latest release of vROps has some cool new things and at a very high level below are the key stand out improvements and changes.
I will do a more deep dive in the next few days.
You can get the release notes here.
You can download it here.
New home dashboard
Improved WLP and DRS integration
Improved Workload Dashboard
Wizard now available for policy creation or amendment
Improved visibility of Data collection status
Many new Hardening policies (6.0, ESXi, vCenter, VMs, Network) and increased number of checks + reporting
New SDDC Health Dashboards (installed as a MP)
New Self services dashbaords (vROps)
Improved UI/UX Visuals
Heatmap improvements
Improved dashboards (free widget layout)
New Widget (recommended actions)
Improved Log insight integrations (3.6 vLI)
Share this post