#VROPS WEBINAR SERIES – PART 9 – WHAT'S NEW WITH VREALIZE OPERATIONS 6.3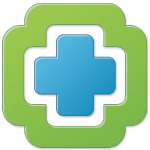 Here is the recording for the episode 9 vRealize Operations Manager Webinar Series 2016. During this episode we discussed about the new features and functionalities of vRealize Operations Manager 6.3. With this release of the product, we can clearly see that VMware is clearly working on enhancing the user experience and the user interface with some great new features and UI changes.
I would encourage you to watch this session to understand the full potential of the product and how you can use the new features to meet your requirements and ease out operations in your Virtual / Cloud environments.
Special thanks to Sunny Dua and Iwan Rahabok for delivering this as a team.
So without further ado, here is the recording for this session:
Share this post