Looking forward to #VMworld EMEA 2017
This article is now 5 years old! It is highly likely that this information is out of date and the author will have completely forgotten about it. Please take care when following any guidance to ensure you have up-to-date recommendations.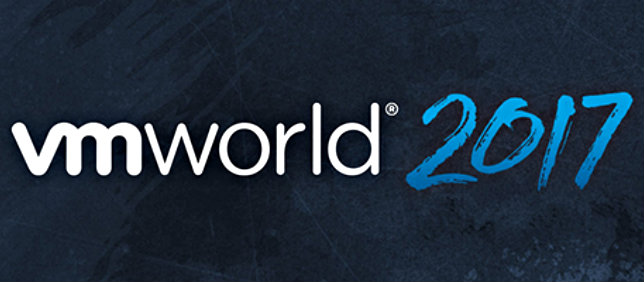 Having missed last years VMworld I feel very ready for attending the EMEA VMworld in Barcelona.
I almost felt annoyed about missing last year as the big announcements really caused a stir in the community and wider afield. (VMware on AWS) The announcements from the US VMworld this year were equally exciting so I am very keen to hear what else VMware has planned to reveal in a Barcelona.
I have put a good deal of effort into planning what I will be doing and attending to maximise my time there without burnout (Veterans I hear you laughing)
This will also be the first time I get to go officially for my employer Xtravirt (previous years I have been lucky enough to self fund etc).
My focus this year on sessions will be vRealize Operations, vRealize Automation, VMware on AWS and vSAN. Although where possible I also hope to cram in some NSX (Hands on Labs) as well.
Also this year I will get to finally meet my vROps Webinar Brother Sunny Dua, this is something I am looking forward to a great deal and we also plan to record a webinar while at the event so watch this space! Sadly Sunny will not be able to make it to Barcelona so I shall have to wait a little longer to meet. The next webinar has been scheduled though and there will be a guest!
Another first for me will be to attend the VMworld EMEA Hackathon on the Monday evening. Up until now I have never attended a hackathon although I am always told they are a enjoyable and a great source of learning so when I was told (er I mean encouraged) to attend by Sam McGeown I registered. I am looking forward to what promises to be a really fun event.
Aside from the social activities which are always a very high standard I am looking forward to visiting the solutions exchange and checking out the latest tech that the vendors have to offer.
Finally but not least I am really looking forward to meeting old and new faces in the vCommunity so if you are attending VMworld this year and want to say hi, ping me on twitter it would be great to meet.
Share this post