Simon's #VMworld 2017: Wednesday
This article is now 5 years old! It is highly likely that this information is out of date and the author will have completely forgotten about it. Please take care when following any guidance to ensure you have up-to-date recommendations.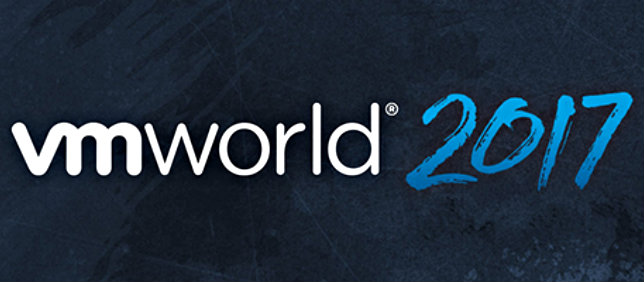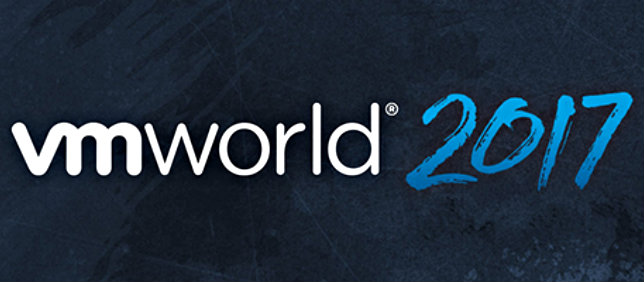 This was as I expected, the busiest day sessions wise for me. There was so much good stuff I had to be a little ruthless on what I wanted and or needed to attend while also wanting to get into the solutions exchange.
Also at the end of the day the customer appreciate party was scheduled so that was something I was looking forward to a great deal (Hint - Kaiser Chiefs)
First up for me (and it was not a hard choice) was Iwan's vROps session "Operationalise your world". This was subject he usually covers in a day (workshop) so it was condensed right down to 1 hour but he did a great job in getting the message across about how to effectively monitor and bring real business value with vROps.
The session challenged vROps practitioners approach and also gave new ways to use the product to help deliver even better service to the users/customers.
If you want to learn more about this I would highly recommend visiting Iwan's blog and search for the session video when it becomes available on the VMworld videos site.
Next up was a quick PowerCLI session by none other than Kyle Ruddy, the session covered the PowerCLI REPO (on github) which is a highly useful place for scripts and tools (all relating to PowerCLI). As this is a subject I am very keen to learn a lot more about I found it very useful and I shall certainly be using the REPO in the near future.
I also got to attend the vRA 7 Troubleshooting session, which for me was fantastically useful. It covered many key areas to help troubleshoot vRA 7 builds, having reliable solid information from VMware on this subject (at least for me) was very useful as vRA is one of the products I am now working on so having more knowledge and expertise in this area only helps.
The final session I got to attend was on VMware Validated Designs, this was presented by Matt Bunce and Marco van Baggum, so suffice to say they knew their stuff. Also considering the realtively new certification on VVD's you can see VMware really are taking this subject area seriously. It was a good session on how they used VVD's for a customer and gave much food for thought.
In the solutions exchange I had time to check out a product called Morpheus which (if you are into Automation) is well worth checking out, not only is it very quick to get up and running but has a lot of power and scalability under the hood.
In the evening, it was party time, and the Kaiser Chiefs did not disappoint, I don't get to live gigs very often so I was really happy to get along and enjoy what was a fantastic set. Oh and there was even a short lived mosh pit, during "I predict a Riot"(perhaps not a surprise), well done VMware for getting these guys in as the place really rocked. At the end of that I was absolutely shattered but VERY happy.
All in all VMworld was brilliant, I got to meet old friends again and made a lot of new ones as well, it goes without saying that one of the key points to VMworld is networking with your peers and it did not disappoint at all, a big thank you to my employer Xtravirt for sending me this year.
I had a blast and I hope I have the good fortune to attend another one in the future.
Share this post