Introduction to NSX APIs – vBrownBag
This article is now 5 years old! It is highly likely that this information is out of date and the author will have completely forgotten about it. Please take care when following any guidance to ensure you have up-to-date recommendations.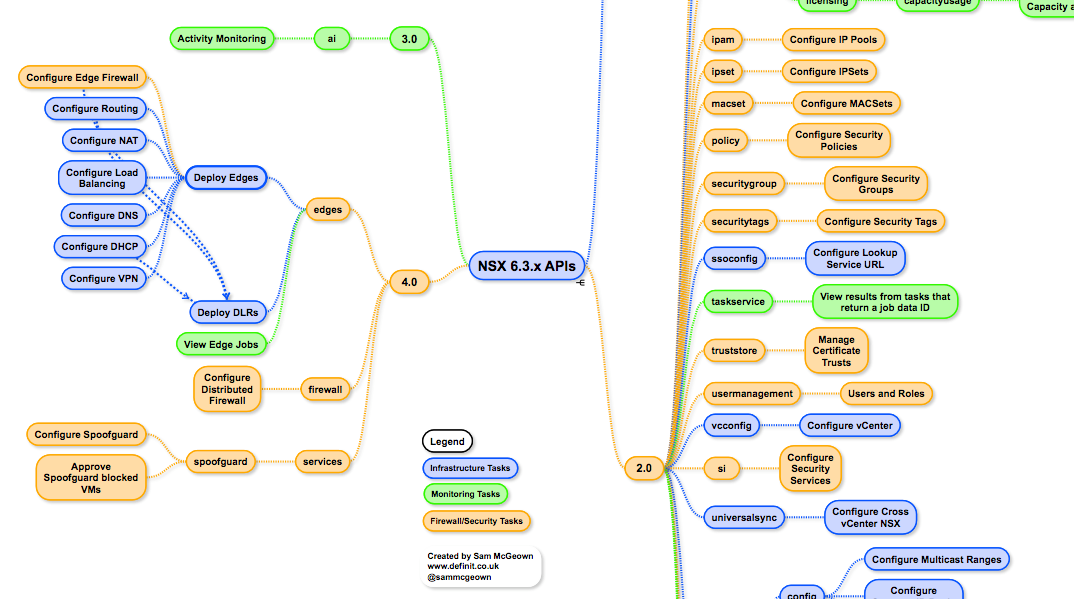 Last Tuesday I had the privilege of presenting an introduction to the NSX APIs on vBrownBag EMEA - you can view the recording below or on vBrownBag's youtube channel.
During the presentation I showed a mind map of the API, which I've made
available on GitHub in PDF format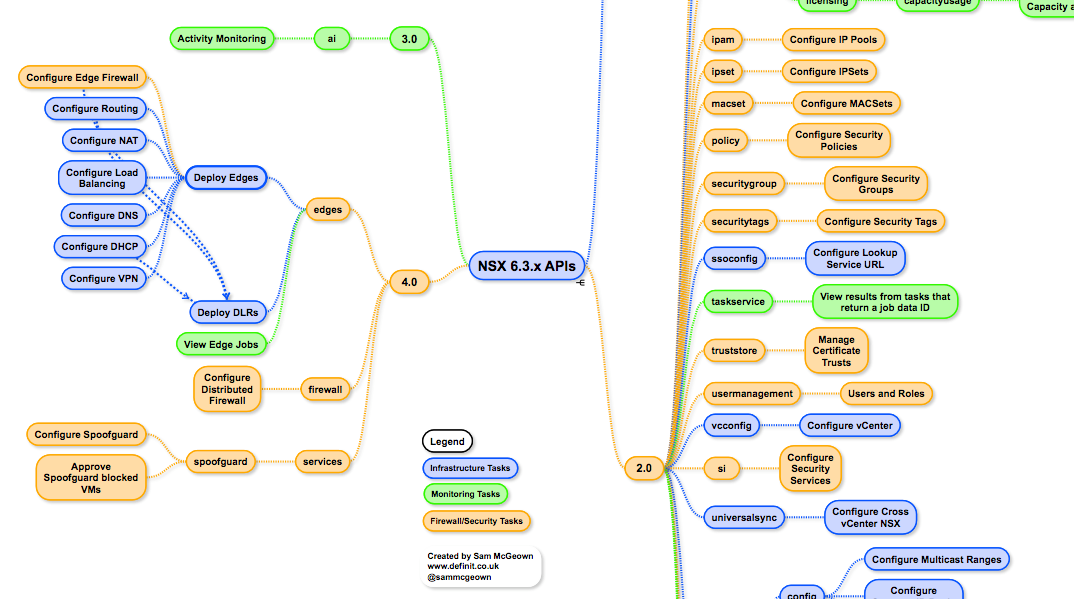 I've also published the Postman collection and environment I used during the demonstration, which covers some basic configuration and deploy tasks: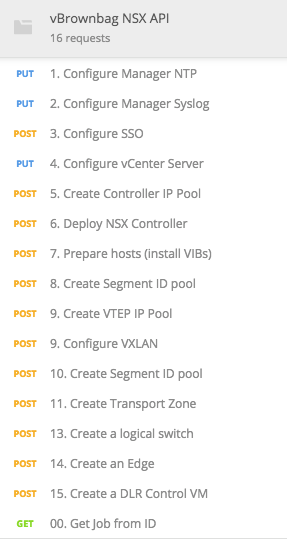 Hopefully this is a good starter for anyone looking to automate NSX-v using the APIs. Thanks again to vBrownBag for letting me present, and to Frank for hosting!
Share this post