New Year, new things oh and a VCP7-CMA
This article is now 4 years old! It is highly likely that this information is out of date and the author will have completely forgotten about it. Please take care when following any guidance to ensure you have up-to-date recommendations.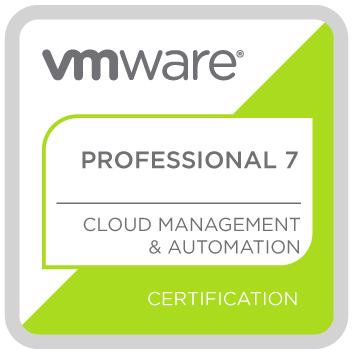 It has been a while since I have had time to write a blog post, the last quarter of last year was pretty crazy from a work point of view.
Regardless, it is now a New Year and my tech focus is turning very much on CMP related things particularly vRealize Automation. (I am also very much looking forward to learning more about VMware's CaS which I saw demo'd at the UK VMUG late last year by Grant Orchard)
I have done designs before for vRA and enjoyed it, but at the time I felt a little schizophrenic, as I still had a lot of focus on vROps (which remains the case by the way) and in truth I found it a challenge to "master" in the same way that I am comfortable with vROps. vRA to me always felt a little more daunting and it certainly requires your time to immerse into it. Picking up new skills to a competent/professional level as IT Professionals is what we all strive to do on a regular basis and sometimes I wonder if not enough is mentioned about the sheer LOE some of us have to put in to get those milestones and keep those skills sharp and relevant. Nevertheless it is important to do so.
So towards the end of last year goals were set and comfort zones are going to be stepped out of..
Today I passed the VMware VCP7-CMA exam, next up for me will be the VCAP7-CMA (Design).
For those of you interested in the exam itself.
I found it quite challenging, the exam will definitely get you to consider every aspect of vRA from how you design and deploy the product to the day to day admin and to a certain degree day 2 operations…
If I could give a couple of tips they would be as follows.
Understand vRO and what role it plays with vRA.
If you are not familiar with basic blueprint creation it's time to learn.
It might not be a VCAP Design exam but be prepared for design related questions.
Share this post