2020 - Simon's decade in review
This article is now 3 years old! It is highly likely that this information is out of date and the author will have completely forgotten about it. Please take care when following any guidance to ensure you have up-to-date recommendations.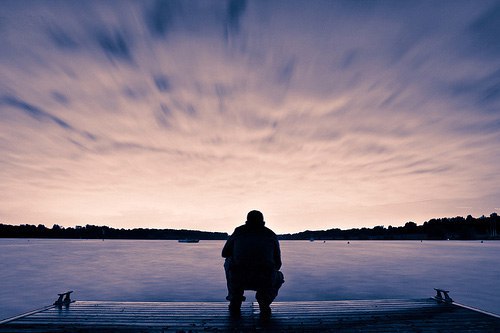 So it being 2020 now I thought it would be a pleasant exercise to quickly glance over the previous ten years and reflect a little. Before I even begin I will say I have never been happier in my career and work/life balance (which is always an on going effort to keep appropriate)
I am going to break it down in a yearly format and then summarize at the end.
2010
This was a very strange year for me, I was suffering from a long term foot problem which was causing me a great deal of pain. In April of this year I lost my job that was handled in a fashion I can only describe as pretty devastating to my professional confidence. However upon reflection this was a blessing in disguise as I used the time off of work to allow my body to properly heal and while it was financially difficult my health returned.
In July of this year I started a new job in a fantastic little marketing agency. It was at this point in my career where for the first time I was responsible for a new vSphere deployment. Little did I know how much this would completely transform my career and long term growth.
One of the key milestones for me was attending a vSphere ICM and being introduced to twitter by the instructor. He had recommended checking the social media platform out as it was a good way to interact with a wider community. I was pretty skeptical but nevertheless I gave it a try, in the same week I tweeted something about vMotion and more or less instantly got a reply from Duncan Epping who essentially said "cool isn't it!" this immediately made me go wow. The vCommunity was a thing and it instilled in me a need/desire to get more involved.
2013
My workplace had made a significant but smooth move to larger offices in Bristol and share two floors with a sister agency. The scale of everything went up a few notches and I was now working as apart of an infrastructure team. I attended my first VMUG meeting in London and this opened my eyes even more the excellence and strength of the vCommunity, this only inspired me to do and be better.
My very good friend and Co-Blogger Sam was awarded vExpert for the first time. For me this was also massively inspirational, not only was I delighted for my friend but it made something like vExpert a potentially achievable goal for someone like me.
At the time there was no VMUG chapter in the South West so I put a shout out of interest on Twitter and very soon Barry, Jeremy and Michael met in Bath to plan the way forward. Thus the South West UK VMUG was born.
Towards the end of the year I was also fortunate enough to be able to attend my first National UK VMUG Conference in Birmingham. This only further cemented my personal view on the value of the vCommunity and VMUG.
2014
This was an exciting year for me.
The South West UK VMUG Launched in February with Joe Baguley providing our Key Note.
I passed my VCP55 DCV which was my first professional qualification in at least 10 years. This gave me renewed confidence and laid the foundations for the future.
Overall by this time, my career had been breathed new life, up until 2010 IT was all but a job but my passion for IT was almost dead. It had not helped at all that my health was poor but none the less it was very much 9-5 for me. This changed quite dramatically between 2010 and 2014 where I was excited about tech again and had found a "home" in the vCommunity.
vExpert 2014 - So being inspired by Sam and many others in the wider vCommunity I set myself the goal of trying to attain the vExpert award. So when the news came in I was just so happy to have made the cut!
A new job - My passion for virtualization and tech was only getting stronger and my friend Sam had joined a well known and very well respected consultancy called Xtravirt. He encouraged me to apply but initially I was resistant as my previous employment had been an IT consultancy and that had left a pretty sour taste in my mouth. However after several month of stewing on the idea, I decided to apply. I was absolutely delighted to have been accepted as a Technical Consultant and get to work alongside so seriously clever people in the industry and also get exposed to a busy and complex life as a consultant.
As if that was not enough I got to attend my very first VMworld (this was my first week at Xtravirt!) so a dream start for all kinds of reasons.
2015
My first full year as a consultant for Xtravirt. It goes without saying you learn on the job and I learned a lot, not just about how to be better at what I do but also how other businesses run their day-to-day operations and how wildly varied that can be.
I passed my VCAP55 DCV Design Exam, for me this was a big deal, I had worked very hard on studying and it taught me so much just in the preparation for the exam about design methodology and for me this was perhaps one of the toughest exams I had ever sat, it was not helped by the awful "visio" questions and the ambiguity of the questions. In truth when I clicked finish I thought I had failed, I had consumed nearly all of the time allotted so when it said I had passed I was absolutely thrilled. For me this was a big personal achievement.
Promotion! - I was promoted to Senior Consultant at Xtravirt.
vExpert 2015!
First time presenting at UKVMUG! - I was fortunate enough to be given a round table session to present on vROps "vROps RoX" which was really enjoyable and another massive learning experience.
2016
At the beginning of this year I started a vROps (vRealize Operations) focused live webinar series with Sunny Dua. We hosted this on a monthly basis and even though there were some serious timezone challenges we achieved what I think was a very successful first year of recordings which can still be found on Sunny's Youtube channel. Just Search for "vROps Webinar".
This was quite a year in terms of customer projects as well, I was involved in some significant projects which again was a fantastic opportunity to contribute to and learn from.
vExpert 2016!
First time presenting at LonVMUG on vROps.
First time presenting at the UKVMUG on the "big" stage. This session was even recorded and can be found on Youtube. "Self-Healing Data-center" This was an amazing experience and even though it was interrupted half-way through due to a fire alarm it went really well!
2017
Audio books! - This may seem obvious to some but I discovered how useful they are. Whether travelling in the car or train/plane it is a great way to relax or learn (or both). For me this has been a revelation and a superb tool for me to utilize and personally help develop myself. One of the first books I listened to was the Phoenix Project which was nothing short of excellent and very thought provoking.
Second and final year of the vROps Webinar Series, during this year Sunny moved to the USA to work at VMware as a product manager so his free time rapidly became a zero thing while he settled into his new role. It seemed and felt right not to continue the series after this but it had been a brilliant experience for us both and helped us connect with all kinds of people from all over the globe.
Passed the vRealize Operations Specialist 2017 Exam.
vExpert 2017!
Finding a mentor - An incident happened this year which triggered me to do a lot soul searching professionally. (this was nothing to do with family which you will see latere) After a lot of thought, I decided I would seek a mentor, someone whom I respected and trusted greatly. Someone who would constructively tell me the reality of things and help me grow and develop more as a person not just professionally but personally as well. I reached out to the person who I felt would be ideal and I was delighted when they accepted. (To my Mentor THANK YOU!)
Cancer - It was this year that my Father was diagnosed with Cancer (terminal) to say this was a huge blow understates it far to much. Nevertheless it helped focus my time with him till the following year when he passed away. Those that have been through this understand the pain but also how much you learn to appreciate family.
2018
Early in this year my Father passed away, still now there is not a day goes by that I do not miss him. I am so very glad to live local to my parents as I could easily support my Mum. This, helped refocus my mind again on what is really important in life. I love my job and career but a healthy balance is critical or those golden moments may pass you by and you will not know it till they are gone.
A new Hobby - I have already mentioned work life balance and I had been also considering my own health in terms of exercise. I had chosen Airsoft, which would allow me to run around in the woods keep healthy meet new people and not think on how tired I was till I went home. I am fortunate enough to have a site local to me. It has been a complete therapy for me as it is a world away from my day-to-day. I did not expect to enjoy it as much as I have and also has allowed me to meet new people and friends. What is cool about this, is I don't just get to play but also I do photography for some of the Sunday's so this is a multilayered hobby experience for me.
Advanced Architecture Course - I had the unexpected opportunity to attend (thanks to Xtravirt!) the VMware AAC in Palo Alto no less. I never actually thought I would ever get to go to the "mothership" so getting the chance to spend two weeks there was amazing. The Course was extremely demanding but thoroughly rewarding. I also finally got to meet Sunny Dua in person, whom I had done so much remote working with on the vROps webinar series. The AAC course was excellent on so many levels. It does not just go over good architectural methodology but covers every aspect of a project from start to finish to successfully deliver a solution focused fit for purpose end result. If you can get on this course I would -highly- recommend it.
vExpert 2018!
2019
The kick off to this year was exam heavy. I passed my VCP7-CMA and then a month later sat and passed my VCAP7-CMA Design exam. Those that know me know I am not a certificate junkie so for me to do two exams in a short space of time was a serious challenge for me so it was very rewarding to get them both done.
vExpert 2019!
Inaugural vExpert 2019 Cloud Management!
Updated my vRealize Operations Specialist Certificate.
This as well as the previous year was very busy for me internally at Xtravirt where, working with some of my amazing colleagues. We were defining and developing new internal IP for our consultancy practice. Not all things we do are visible to the outside world but I am nevertheless very proud to be working with such talented colleagues from whom I learn so much from.
Summary
I am fairly sure I have missed items from each year nevertheless the last 10 years have been a revolution for me personally and professionally. We are all in our own swim lanes in terms of progression and growth and the sooner we understand that, we can healthfully relax and get on with learning, growing and being inspired by others.
I am extremely grateful for the job I have and the people around me whom I can call friends. The vCommunity is an amazing thing and it has transformed and inspired so many, long may that continue.
To my Dad, I will say I love and miss you.
To everyone else who knows me, I will say, thank you for being you, an inspiration and a challenge.
I am forever grateful, thank you.
Share this post