Automatically adding Kubernetes Service DNS records to Microsoft DNS using CoreDNS and k8s_gateway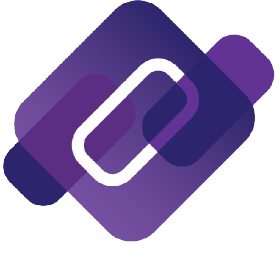 When I deploy a new service into a namespace, I need to create a new DNS record that makes it available. I've previously talked about using CoreDNS to host my lab DNS zones, but this is something different. I want to make a Kubernetes Service available using an existing Microsoft DNS server - which is already used by all the clients who would need to access the service.
To do this I will create a delegated zone under my existing zone cmbu.local that CoreDNS will be responsible for. Then I will use the k8s_gateway plugin to automatically create records for Services provisioned within my zone.
Deploying k8s_gateway
The k8s_gateway plugin for CoreDNS automatically creates a DNS record based on the name of the service and it's namespace, into a zone that you specify. If I create a CoreDNS zone called myzone.com and then deploy a LoadBalancer called my-lb in a namespace called my-namespace will create a corresponding DNS record of my-lb.my-namespace.myzone.com.
There's a handy helm chart to deploy a separate instance of CoreDNS with the plugin configured. By passing the domain value I can configure a zone in which the records for my Services will automatically be created.
With my Kuberentes context pointed at my namespace, I clone the k8s_gateway repository, and deploy the helm chart:
1


2


git clone https://github.com/ori-edge/k8s_gateway.git


helm install opencart-dns --set 

domain

=

moad.cmbu.local ./k8s_gateway/charts/k8s-gateway

This deploys a new instance of CoreDNS and exposes it with a service, to get the IP address of the new service I use kubectl get services
1


2


3


❯ kubectl get services


NAME                       TYPE           CLUSTER-IP       EXTERNAL-IP     PORT

(

S

)

        AGE


opencart-dns-k8s-gateway   LoadBalancer   10.106.101.233   10.176.193.34   53:30482/UDP   9m

Delegating a DNS Zone
Next I create the delgated zone within my Microsoft DNS zone: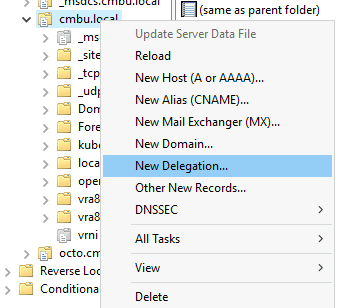 Create a new Delegation
The subdomain will be part of the generated DNS name - in my case service-name.namespace.moad.cmbu.local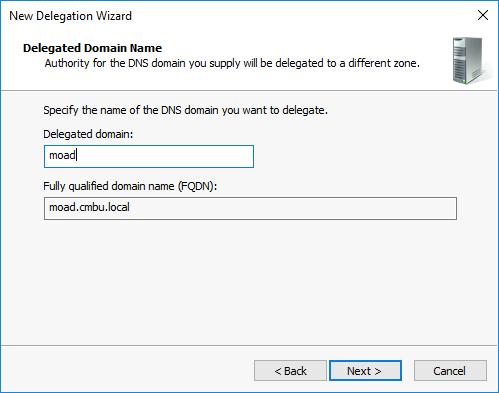 Name the delegated zone
You can either create an A record for your CoreDNS instance, then add and resolved the FQDN, or manually add a Server FQDN (in my case I just used the generated one) and then add the Service's IP address from the kubectl output above.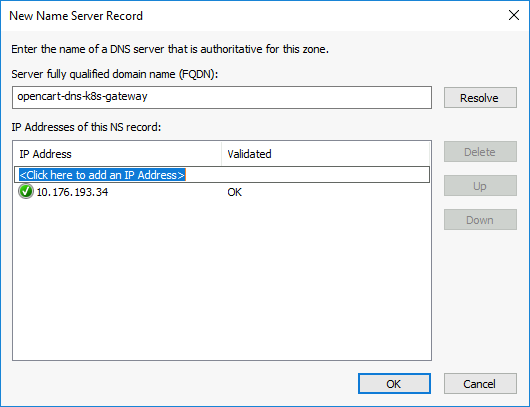 Add the CoreDNS server as authoritative for the zone
Testing with a new Service
To validate this is working and to test my new dynamically generated DNS record, I've deployed a new service called oc-smcgeown - you can see it in the output of the command below:
1


2


3


4


❯ kubectl get services


NAME                       TYPE           CLUSTER-IP       EXTERNAL-IP     PORT

(

S

)

                      AGE


oc-smcgeown                LoadBalancer   10.106.254.108   10.176.193.30   80:30207/TCP,443:32171/TCP   4m2s


opencart-dns-k8s-gateway   LoadBalancer   10.110.157.249   10.176.193.34   53:30879/UDP                 36m

All being well, my DNS record service-name.namespace-name.moad.cmbu.local should be responding:
1


2


3


4


5


6


7


8


9


❯ ping oc-smcgeown.opencart.moad.cmbu.local


PING oc-smcgeown.opencart.moad.cmbu.local 

(

10.176.193.30

)

: 

56

 data bytes


64

 bytes from 10.176.193.30: 

icmp_seq

=

0

 

ttl

=

50

 

time

=

168.755 ms


64

 bytes from 10.176.193.30: 

icmp_seq

=

1

 

ttl

=

50

 

time

=

168.649 ms


64

 bytes from 10.176.193.30: 

icmp_seq

=

2

 

ttl

=

50

 

time

=

168.702 ms


^C


--- oc-smcgeown.opencart.moad.cmbu.local ping statistics ---


3

 packets transmitted, 

3

 packets received, 0.0% packet loss
round-trip min/avg/max/stddev 

=

 168.649/168.702/168.755/0.043 ms

Share this post