vRealize Operations 8.4 - What's New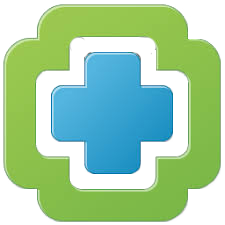 There has been some really exciting things being announced/relased by VMware and their respective product teams recently so lets take a look at all the new goodness in vRealize Operations 8.4
vRealize Operations 8.4
vRealize Operations 8.4 delivers new and enhanced capabilities for self-driving operations to help customers optimize, plan, and scale VMware Cloud, which includes on-premises private cloud or VMware SDDC in multiple public clouds such as VMware Cloud on AWS, Azure VMware Solution (AVS), and Google Cloud VMware Engine (GCVE), while at the same time unifying multi-cloud monitoring, and supporting AWS, Azure Cloud, and Google Cloud platforms. Powered by artificial intelligence (AI), this release will provide a unified operations platform, deliver continuous performance optimization, efficient capacity and cost management, proactive planning, app-aware intelligent remediation, and integrated compliance.
Automation improvements (Automation Central)
Some awesome improvements have arrived from an automation point of view for vROps.
You can now schedule automation tasks!
What sort of tasks can I schedule? the following is a list of reclamation and right-sizing activities.
Delete old snapshots
Delete Idel VMs
Power off idle VMs
Resize oversized Vms
Resize undersized VMs
Reboot VMs
To add strength to the way these actions are applied you can effectively filter by using a specific scope (tags, names, cluster etc).
example of the create scheduled job
When selecting the scope you can also filter criteria which is very similar to custom groups in vROps.
The scheduling functionality adds fantastic capability and options to help you and your operations team run your infrastructure even more effeciently.
Outbound Webhook Payload Improvements
Now this improvement has gone down VERY well with my colleagues at Xtravirt, to say this is helpful is an understatement, thank you VMware for this!
Being able to tailor payloads and then use alerting/notifications with the payloads to a custom end point is EXTREMELY useful and we have had many customers wanting this kind of flexibility.
example payload template creation
Once you have created your payload it can be used in the notification settings as shown below.
VMware Cloud on AWS Costing improvements
vROps 8.4 now has the ability to hook in to your VMConAWS billing therefore giving you more accurate costings/show back on your usage and utilisation.
VM cost-based on bills
Create showback reports
RunWhat-If planning (based on billing costs)
Cluster cost based on bills
how is it calculated?
To take advantage of these new features you can enable the integration with the billing in your VMConAWS instances from the 'Cloud Accounts' section in the vROps Administration Tab.
New Costing Dashboards
Cloud Proxy for on-premises vROps
This is an important annoucnement as ARC (application remote collectors) will be deprecated however VMware have provided a straight forward migration path. A script has been provided which must be run once per vCenter.
Migration process KB article - (https://kb.vmware.com/s/article/83059)
What does the Cloud Proxy give us?
Same deployment method as the vROps CLoud version
Collect from cloud accounts, other accounts and telegraf.
It replaces ARC
Physical OS monitoring is now supported in vROps 8.4
FIPS mode supported
Summary
This has been a superb update to vRealize Operations, the flexibility that has been added will be greatly welcomed by VMware Partners and Customers alike.
Share this post