Installing System Center Operations Manager 2007 R2 CU2
This article is now 12 years old! It is highly likely that this information is out of date and the author will have completely forgotten about it. Please take care when following any guidance to ensure you have up-to-date recommendations.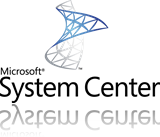 This should be a simple update of some hotfixes, but there were a few tripping points along the way that I had to stumble past. As reference I used the CU2 update page and I also a Kevin Holman technet article.
So, I'm going to assume that a) you're installing the update for a reason, like one of the bugs it fixes and b) you have taken a backup of your OpsManager databases.
I am installing on my x64 Windows Server 2008 with RMS and ACS installed, and a dedicated SQL server box. I have several gateway servers, and quite a few manually installed Agents. The high-level upgrade process looks something like this:
Install on Root Management Server (and Audit Collection Services, same server)

Update SQL procedures

Import the updated Management Pack

Update Gateway servers (I have no secondary Management Servers)

Update Discovered Agents

Update Consoles

Update Manual Agents
I'm not going to duplicate the Kevin Holman article, which does a nice job of stepping you through the update – I will however, add my experiences from each step.
When you install this on Server 2008 R2, you *MUST* run the installer as a privileged and elevated user. The simplest way to do this is to run a PowerShell prompt as administrator, then kick of the MSI. Simple! Run the Server update first, then the ACS.

Step 2) and 3) completed perfectly well.
Step 4) Again required running the patch installer from an elevated PowerShell prompt, then running the Gateway update. As mentioned in the Kevin Holman article, the patch was not added to the Agent folder, so I manually copied that.
Step 5) Updating the Discovered Agents is just a case of going to the Pending Management view under Administration in the Console and approving the Agents

Step 6) was a simple case of running the installer on the Console machines, 7) we rolled out the patch via SCCM.
Share this post